The head of Somalia National Army (SNA) Brigadier General Odowaa Yusuf Rage was today received at Turkey's General Staff headquarters where he held a meeting with the Chief of the General Staff of the Turkish Armed Forces Gen. Yaşar Güler.
Brigadier General Odowaa inspected a guard of honour with full military honors held by members of the Turkish armed forces before proceeding to the discussions with Gen. Yaşar Güler.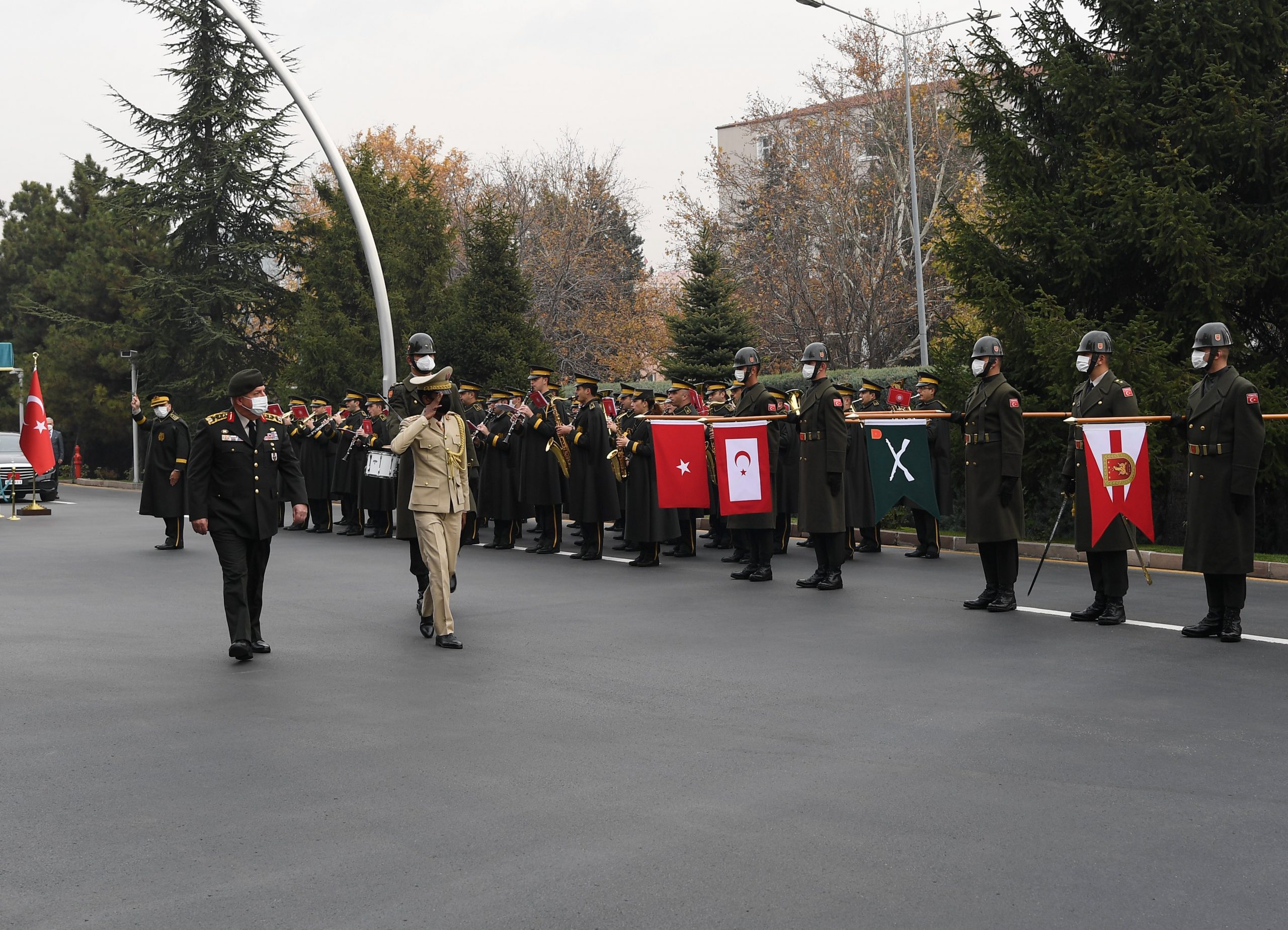 During the meeting, Brigadier General Odowaa and his Turkish counterpart Gen. Yaşar Güler, discussed areas of cooperation especially on the military to further solidify the longstanding historical and brotherly relations between our republics.
Later on, Brigadier General Odowaa paid a courtesy call to the Minister of National Defense Hon. Hulusi Akar on the sidelines of the meeting where he thanked the Turkish government for its contribution to the bilateral military cooperation which plays a huge role in peace efforts.
I am grateful to our brotherly Government of Turkey, which has always stood by its Somali brothers and sisters, especially for their role in rebuilding the SNA.
The Ambassador of the Federal Republic of Somalia to the Republic of Turkey, H.E Ambassador Jama Abdullahi received Brigadier General Odowaa and his delegation following their arrival in Turkey courtesy of an official invitation by the Chief of the General Staff of the Turkish Armed Forces Gen. Yaşar Güler.
Ambassador Jama also held a welcoming dinner for brigadier general Odowaa and his delegation in Ankara before their official activities and scheduled bilateral talks.